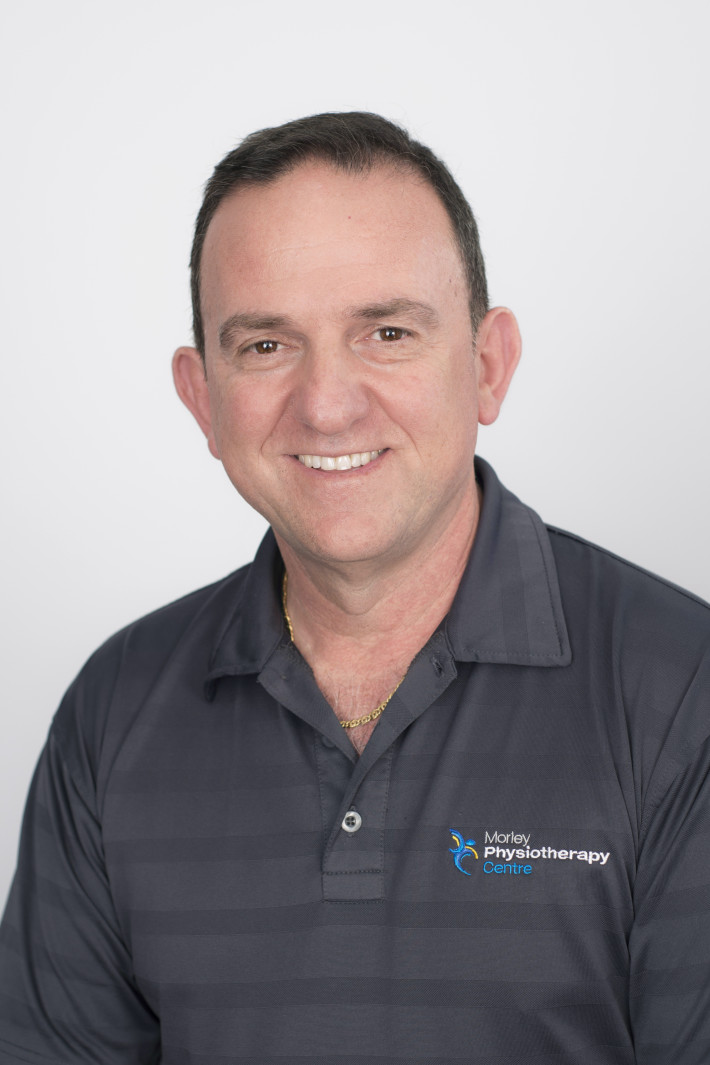 APA titled Musculoskeletal Physiotherapist
Tony has over 41 years of clinical experience in the assessment, diagnosis and treatment of musculoskeletal disorders and injuries.
Tony has an ongoing commitment to professional development and training in order to provide clinical excellence and is motivated by his genuine desire to provide quality care and results you can trust.
He completed his 4 year degree in Physiotherapy from WAIT (Western Australian Institute of Technology) currently known as Curtin University in 1982.
Further clinical skills from post graduate studies manupulative therapy began in 1984.
Tony completed a graduate diploma in 'Manipulative Therapy' from WAIT in 1985. Tony's clinical studies in manual and manipulative therapy were mentored by some of the leading practitioners and educators in manual therapy practice in the world, including Mr Bob Elvey (dec) and Mr Brian Edwards (dec). Consequently, Tony holds a titled qualification from the Australian Physiotherapy Association as a Musculoskeletal Physiotherapist. Out of approximately 16,000 physiotherapists in Australia, there are approximately 800 with this title. It is currently obtained through Masters Certifications.
Prior to 1992 when Tony commenced practice it Morley Physiotherapy Centre he was a senior physiotherapist and clinical physiotherapy mentor at the Sports Medicine Centre of WA (currently known as Subiaco Sports Medical Centre).
During the many years spent in this position he had the opportunity to meet and treat many athletic and recreational sports people and mentor many young physiotherapists.
Tony is an ongoing member of the Australian Physiotherapy Association, member of the Musculoskeletal Physiotherapist Association of Australia, Member of Sports Medicine Australia, and an APA special interest group member in Sports Physiotherapy and Dry Needling.
"APA Musculoskeletal Physiotherapists are rightly regarded as experts in their chosen field of physiotherapy. They employ advance clinical assessment and methods, and have a broader range of treatment techniques than many other health professionals.
As a result, APA Musculoskeletal Physiotherapists are World leaders in the diagnosis, treatment and prevention of muscle and joint problems, especially lower back and neck pain." – Australian Physiotherapy Association Website