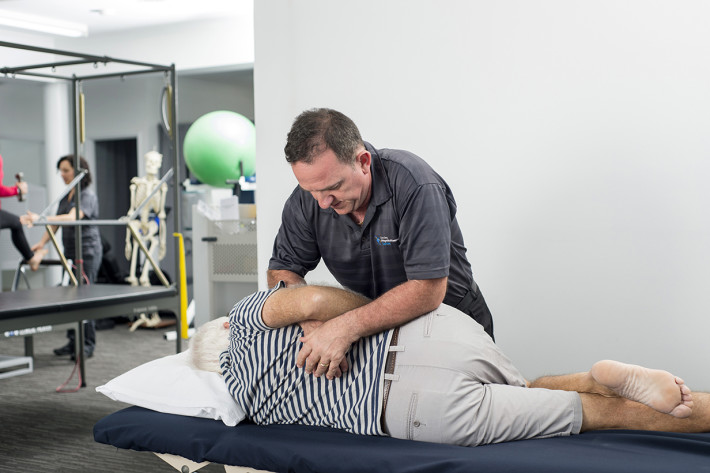 Back pain can be caused by a huge number of factors, and can originate in the muscles, nerves, bones or spinal joints. Even low-level back pain can have a profound impact on your life, making simple tasks more difficult.

Imagine not being able to play your favourite sport with your friends; pick-up your child when they are reaching for a hug; or just walk down the street due to excruciating back pain.
Up to 80 percent of Australians experience back pain of some severity, with more than 10 percent resulting in disability due to immobilising back pain.
While painkillers can make your back pain manageable, the only way to really prevent it from coming back long-term is through treatment and postural changes in all aspects of your life.
Treatment for Back Pain
Take charge of your body and consult with one of our experienced physiotherapists – we can help to diagnose, treat, manage and prevent back pain of all kinds, acute or chronic.
Our treatment methods for back pain are personalised and effective, using up-to-date information and studies to give you the best result possible. We take the long-term approach to recovery rather than quick fixes, ensuring that your back pain doesn't continue to be a problem in the future.
Get in Touch
Whether you are suffering from acute or chronic back pain, the knowledgeable physiotherapists at Morley Physiotherapy Centre can help. Our personal and professional touch will make you feel confident and comfortable – give us a call today to book your appointment!