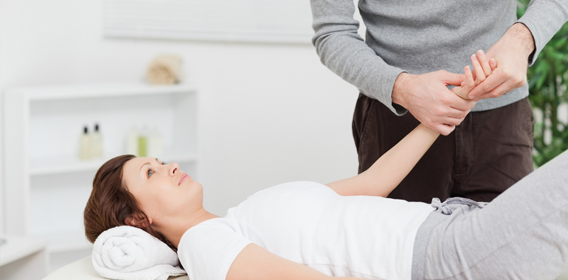 Muscle and joint pain can range from uncomfortable to unbearable, and can occur anywhere in the body as a result of a huge number of variables. It can affect localised or widespread areas, and is extremely common, especially among active people.
Every patient's case will vary, but muscle or joint pain generally occurs from causes such as:
Inflammation related to joints, muscles, tendons and nerves

Bone breaks or fractures

Overuse and accute injury

Arthritis, rheumatoid arthritis or osteoarthritis

Muscle or soft tissue weakness or tightness leading to movement imbalances

Poor posture
Stress and tension
Treating Muscle and Joint Pain
If you are experiencing ongoing discomfort or pain in any of your muscles or joints, physiotherapy can provide relief in both the long and short term.
Whatever your injury or cause of pain, the knowledgeable team at Morley Physiotherapy Centre will tailor a treatment plan to meet your needs, as well as stabilise and strengthen any problem areas to make sure your pain does not become recurring.
Get in Touch Today
If you experiencing joint or muscular pain or discomfort, contact Morley Physiotherapy Centre today for an appointment with one of our friendly physios – we can get you back in shape in no time!