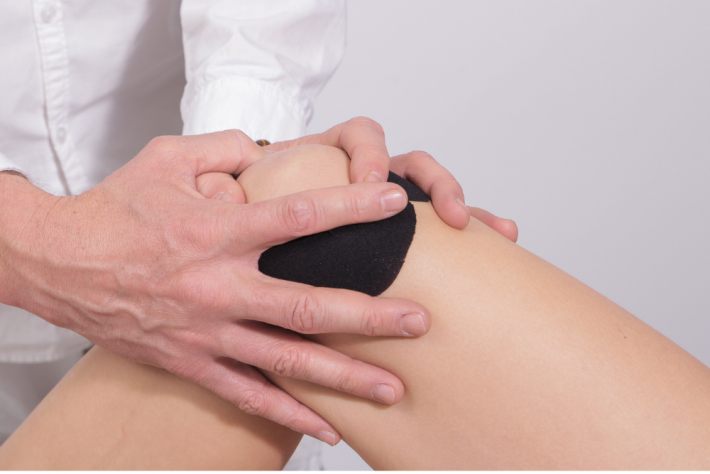 Australia has the highest reported rates of anterior cruciate ligament (ACL) injury in the world, and the rate has risen 70 percent in under 25s over the last 15 years, according to Australian research.
So if you've had an ACL injury and now require surgery – you're not alone. Here are some tips on how to recover so you can get back to doing what you love.
Prepare your knee for surgery
You might think there's nothing you can do before surgery but sit and wait – but this isn't true. In fact, it's important to prepare the knee for surgery as best you can to improve your outcome.
You want to aim for minimal swelling and full range of motion before surgery. This usually means Rest, Ice, Compression and Elevation (RICE). Leg exercises can help to increase range of motion, and low impact exercises like swimming or a stationary bicycle can help develop muscle endurance you'll need during the recovery phase.
Your body will be in a delicate state, so make sure to consult your doctor or a physiotherapist before attempting any of this surgery prep activity.
This downtime between injury and surgery is also a good chance to mentally prepare. Learn what to expect from your surgery, recovery and rehabilitation.
Directly after surgery, follow instructions to a T
After surgery you'll be given verbal and written instructions to follow. Make absolutely sure you understand those – and follow them to the letter. This tip sounds simple, but it's easy to forget instructions or start to slack off on some of the recommended stretches, activities or advice you might get.
 You'll also likely have follow up appointments scheduled in. Don't skip any of them. Attend them all, or reschedule them if you have to.
Consult a physiotherapist
In order to recover, regain strength and get back to moving well, you'll need physiotherapy.
As we mentioned, you might get some instructions upon leaving surgery, but a good physio will create a custom rehab plan that's tailored to you, your body and your goals after surgery. 
Make sure to find a physiotherapist that specialises in orthopaedic rehabilitation and post surgery care, and expect individual attention, a purpose-built facility and rehab gym, and premium treatment.
Eat well, sleep well, move well
You might be laid up in bed, but don't stay up late bingeing on movies and popcorn. Your body needs the right amount of sleep in order to heal itself (National Sleep Foundation recommends 7 – 9 hours per night). Also try to include lean protein, dairy, and plenty of vegetables into your diet.
Don't overdo it
It's important to move and exercise during recovery, but once you start feeling better it's equally important to take it slow and not return to your old routine right away. Take it slow, and clear any physical activity with your doctor or physio before going for it.
Best of luck!
An ACL injury is never fun, but with the right strategy and commitment, a full recovery is totally achievable. We wish you all the best!
If you're looking for a local Perth physio to help you with all this, consider us at Morley Physiotherapy. We serve all of Perth, but are located in Morley, providing physiotherapy to beechboro and other surrounding suburbs.