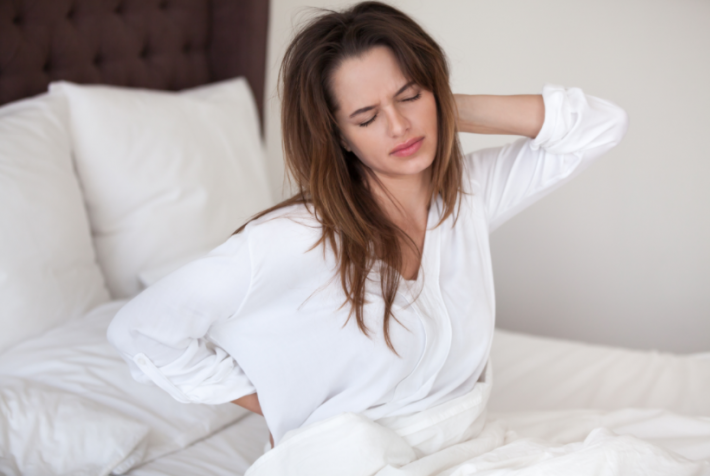 If you experience neck pain in bed at night or in the mornings upon rising, have you considered that your pillow might be causing (or exasperating) the problem? Many of us will happily pay thousands of dollars for a mattress but give little thought to our pillow – and when it is something we use for approximately eight hours a day, it is something we should be investing in.

How do you choose the right pillow? Consider:

How you sleep
Do you sleep on your stomach, your side or your back? There are pillow options depending on the position you sleep in, so it is worth taking note of your preferred sleep position.

Types of pillows
A pillow is not a pillow! There are memory foam, latex, bamboo, feather pillows and more! Memory foam or latex tend to be popular, but it is worthwhile testing out some options and doing your research to see what is going to help you get the best night's sleep. The cost of a good pillow can also vary significantly, so talk  to your physiotherapist at your next appointment for their recommendations to help ensure you get the right match.

Firmness preference
It is important to note that the firmness of a pillow (or a mattress) is very personal, and some will have a definite preference of firmness. An ideal pillow for your neck will have enough firmness to support your neck, but will also be comfortable. Choosing something different to your old, trusty pillow may seem unusual at first, but the advantages of a good, supportive pillow is worth giving something new a chance.

Other considerations
Found the perfect pillow? A supportive pillow is definitely beneficial for your neck, but it will not be the answer to all of your neck pain alignments. If you are suffering neck pain, it is best to talk to your physiotherapist about exercises that might help, ways to improve your posture and other treatment options.

If you're looking for a local Perth physio to help you with all this, consider us at Morley Physiotherapy. We serve all of Perth, but are located in Morley, providing physiotherapy to Bayswater and other surrounding suburbs.