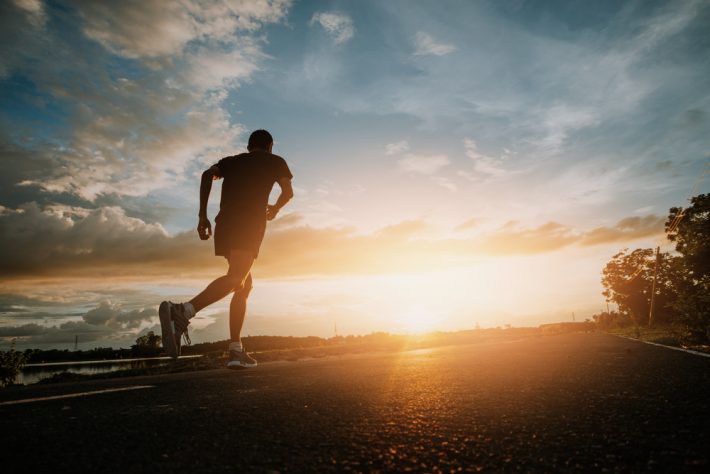 Start Small and Build Up
As a new runner, you need to ease into the sport. Running seems natural, and you might be excited to push yourself, but running is a sport just like any other – and it requires adequate training and time to allow soft tissue adaptation and development of muscles, tendons, and proper form in order for you to progress without risking injury.
Break your workout into intervals at first, rather than doing the whole distance in one go. Try alternating between 2 minutes of jogging and 2 minutes of walking. Then you can increase your running interval by one minute until you can run the entire distance without walking.
Give Yourself Time to Recover
Running every day is not the right choice for a beginner. Space your runs out with at least one day of rest as you're starting out. On the other hand, you also don't want to rest for too many days before starting back up. This can let your muscles to lag keeping your training from actually building up your endurance and ability.
Keep Your Running Surface in Mind
Pavement

is flat and predictable, meaning there is little danger of turning your ankle. But it's a hard surface, so it's a bit tougher on your joints.

Forests, Parks and Grass

are soft on the joints, but make sure to watch out for roots, rocks and lumps that can be especially dangerous for beginners.

Sand and Beaches

are great for muscle training, plus they make you lift your feet. But they can make it easy to overwork your calf muscles – and if you train exclusively on sand, your form may not be right when you switch to a harder surface.

Running Tracks

are springy and safe in almost every way. Just remember that this rubbery material

can put a lot of stress on your achilles tendon

.

Treadmills

let you train year round, and offer a bit of cushioning versus pavement. But keep in mind, your form on a treadmill will be a bit different because the belt moves beneath your feet.
Really Want to Start out Strong? Consult a Physiotherapist
Every runner is different, so general advice will only get you so far. Weight, lifestyle choices, diet, previous injuries and the way your body is shaped can all put you at lower or higher risk of injury.
If you really want to get off to a healthy start, armed with knowledge specific to you, proper form, and even a training program, meet up with a physio for a consultation.
Here at Morley Physio, Dianella and other Perth suburbs are served with the local customer service and special attention you'd expect from an experienced team that really cares about its clients.  If you'd like a consultation or just some advice, don't hesitate to contact us.