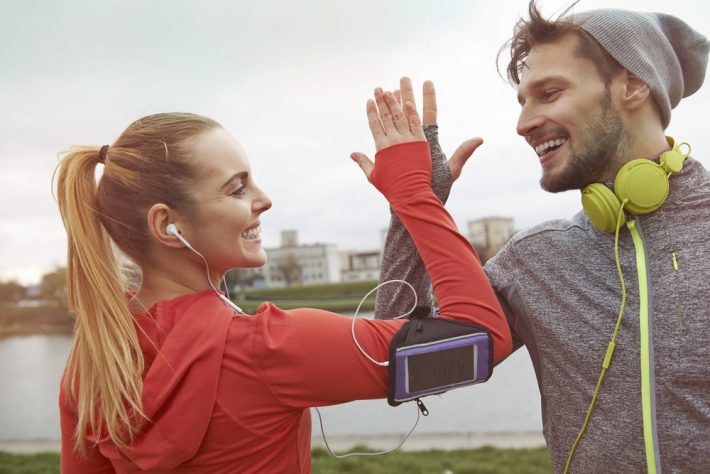 It's that time of year – the time of year many of us start thinking about kicking our fitness training up a gear in an effort to drop a couple of those winter kilos and tone up for summer.
While there are many benefits from starting a new exercise program, if you've never really done much fitness training before, taken a bit of a break from training, or just haven't done anything as advanced before, you could be risking an avoidable injury.
Whether you're thinking about committing to a hardcore bootcamp, starting a new group training program, or just upping your own exercise routine at home, there are a few things you should consider before starting a new exercise program – to ensure you get fit for summer safely.
At Morley Physiotherapy, we want to see you achieving your fitness goals without injuring yourself, so we've compiled a few questions we recommend you answer before you start getting fit for summer.
1. What is your current activity level?
If you've been largely inactive, jumping straight into intense exercise will likely cause injury. Know your limits and ease your body into it.
2. Do you have any existing injuries or movement issues?
Knee pain? Lower back giving you trouble? It's important you're aware of any nagging injuries or issues so you can avoid exercises that may make them worse. 
Not sure if you have any existing issues? This is where a musculo-skeletal check-up with your physiotherapist will help.
Your physio will check for any problems before you risk a more serious injury, as well as help you identify which types of training may be best suited to you.
3. What sort of activities will your new program involve?
Some activities, such as lifting weights or doing high intensity plyometric exercises, may put you at greater risk of injury (depending on your current level of fitness).
It's a good idea to discuss your training plans with a physio before you get started. They will be able to highlight any potential injury risks associated with your new training style and equip you with alternative exercises. 
If you know what you can and can't do, you can keep yourself safe!
4. Do you have the appropriate fitness gear?
A good tradesman never blames his tools, right? Wrong. When it comes to exercising, poor gear can actually be pretty dangerous… particularly when it comes to your footwear.
Poor footwear often leads to movement problems and injuries. A physiotherapist can help ascertain whether your current footwear is right for you and your chosen activity. 
Investing in some light-weight, breathable and stretchy clothing will keep you comfortable and aid in movement too. Depending on your activity, you can also look into compression gear to improve recovery.
5. Will you have access to professional support?
If you're looking at joining a group class, following a fitness app, or just working out on your own, you won't have anyone there to make sure you're performing new activities safely. 
So, to ensure you are doing the activities correctly and to prevent injury, consider getting professional support (i.e. a personal trainer), even if it's just for the first few sessions. They will ensure you're completing exercises safely – checking your technique, posture and weight level is right for you.
6. Are you prepared to lose your ego?
Going from 0 – 100% intensity is an excellent way to cause injury. So, while it can be tempting to push yourself to keep up with others, or pretend you're way fitter than you are, it's probably not the best idea.
You can always ramp up the intensity gradually as you get fitter, however, if you are impatient and get injured you won't be able to participate at all.
At Morley Physiotherapy, our team have a wealth of experience in diagnosing, treating, and managing injuries related to sports physiotherapy. We can also help you keep safe on your fitness journey, whether you're a beginner or a seasoned professional.
If you want to get fit for summer safely, book an appointment with one of our highly qualified sports physiotherapists at Morley Physiotherapy Centre, your local Inglewood physio today.