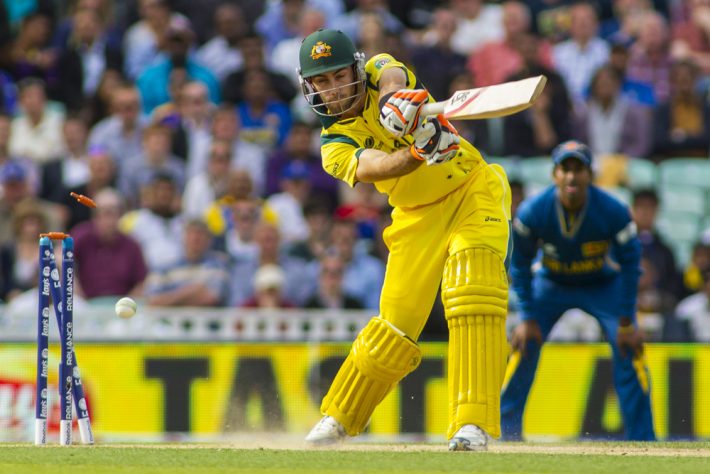 Cricket is not a contact sport, but as anyone who's played can tell you, every variation of the game is intense, competitive and physically demanding. For this reason there are a host of commonly sustained cricket injuries.
For cricketers, keeping fit and staying on the field depends on two things: awareness of those common injuries, how these should be managed and knowing how to prevent them before they occur.
Common Cricket Injuries
According to 2016 research, the most common cricket injuries are:
Hamstring strains

Side or abdominal strains

Shin, foot and ankle injuries

Lower back injuries

Fractures of the wrist and hand

Stress fractures of the lumbar spine

Groin injuries
Of all these injuries, hamstring strains are the most common. They can happen whilst bowling, batting or fielding.
Avoiding Cricket Injuries
Avoid physical overload.
Putting your body under stress that is longer, more intense or involves different movements than what it's used to can be a major contributor to all of the common cricket injuries.

In order to avoid overload, try to train for the workload you'll experience in a game. Expecting to bowl long games? Train yourself for endurance. Playing intense rounds of T20? Prepare your body with sprints and other more intense exercises.
Work on core stability.
Abdominal and back exercises can help prevent those nasty core and spine injuries. If you are worried about your core strength or need some exercises recommended for your body and your level of play, consult your local physiotherapist.
Allow for proper recovery.
If you do get injured, prevent re-injury by giving yourself time to heal and following an appropriate treatment plan. When you do return, make that return gradual, and ensure your body is ready for all elements of the game – bowling, running, throwing and batting. A Physiotherapist is also your best bet for a recovery plan that suits your injury.
Strengthen the parts you use most.
A long game or intense season of cricket can take a special toll on certain parts of the body. Don't just trust that you can handle it – take extra care to prepare those parts of your body that see the most stress. If you often bowl long games, make sure your upper body is up to the task. Take care of those rotator cuffs, arms, wrists and hands. If you constantly bat and run, make sure your core, knees and ankles are strong, limber and flexible.
Want to Stay on the Field? We can Help
If you really want to stay healthy, armed with knowledge specific to you, proper form, and even a training program, meet up with a physio for a consultation.
Whether you need advice on proper form, ankle pain treatment, or a whole training plan, we can help. Our staff offer the local customer service and special attention you'd expect from an experienced team that really cares about its clients.  If you'd like a consultation, or just some advice, don't hesitate to contact us.