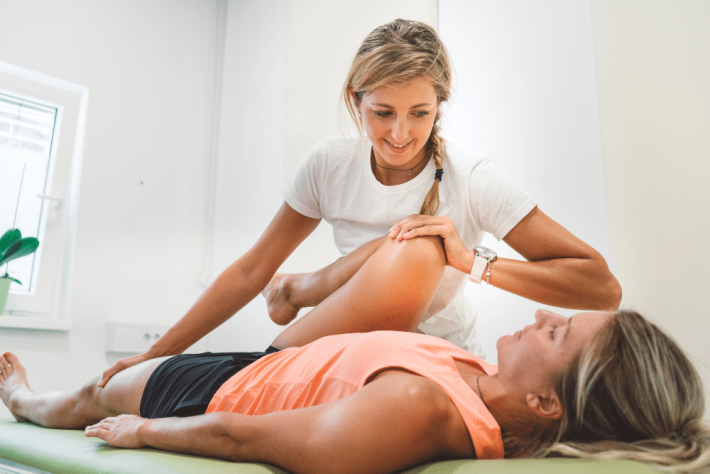 Winter Sports
It is nearly time for winter sports to start again, so it is important to prepare to avoid injuries. Before your chosen winter sport season begins, consider the following: 
Pre-season check-up
Do you have any pre-existing ailments? Or do you have any new aches, soreness or twinges? If so, it may be worth getting a pre-season check up with your trusted physiotherapist before you get back into your training schedule. A physiotherapist will be able to assess you to help ensure you are physically ready for the season and to help prevent or exasperate injuries. 
Pre-season training
If outside of your chosen winter sport you have a sedentary lifestyle, it is time to get out of that habit and start some pre-season training. After all, if you do not take part in a summer sport, it is likely you have had a lay-off training period for between six to eight weeks. Pre-season training will not only benefit your fitness but may be a helpful tool in preventing sport-related injury.
However, it is important to manage training loads following the off-season to prevent unaccustomed use injuries – going all out after an extended lay-off period is not recommended.  Ask your physiotherapist about stretches or strengthening exercises that they would recommend for you as part of your pre-season training. Your coach may have some suggestions of recommended pre-training activities as well. 
Check your gear
Do you have the recommended protective gear for your sport? Ensure you have the recommended protective gear for your chosen sport, and if you already have protective gear, check before the new season starts to ensure it is in good condition. It is also important to have a first aid kit, including ice packs, handy for both training sessions and games. 
Listen to your body
If you do injure yourself during training or a game (even if you do not think it is something serious), consider making an appointment with your physiotherapist to get professional advice on how to manage and treat the injury. Do not let small injuries become big ones.
If you're looking for a local Perth physio to help you with all this, consider us at Morley Physiotherapy. We serve all of Perth, but are located in Morley, providing physiotherapy to Inglewood and other surrounding suburbs.
Disclaimer: Although compiled with great care, please note that the tips and advice given on this website are general in nature and by no means substitute specific medical advice and treatment. If you have or suspect a health problem, please give us a call or consult your medical professional.